Irving Penn: Grand Palais. September 21 2017-January 29,2018
Hi Friends
well ,let me tell you something! If there's a beautiful exhibition to see in Paris these days, the one dedicated to the great American photograph Irving Penn is the one you must rush into!!!
The Little Art seeker saw it for you and really adored it! For more than sixty years , Irving Penn was a photographer for Vogue magazine,but his love for fashion was a little part of Penn's work.He was also interested in human nature and loved to portray people from the great artists of his time to unknown citizens of the world.He had also a graphic intelligence and was very keen on playing on shadows and light. His still lifes became one of his favorite topic during his lifetime and he was talented enough to transform them into real artworks!
Penn bought his firts Rolleflex in 1938,at that time he was working as an assistant at Harper's bazaar.Some of his pictures reflect the great dispair of small American cities during the Great Depression.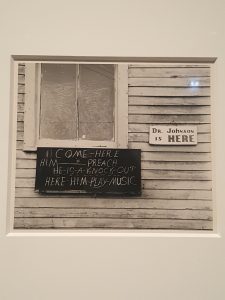 His still lifes were like small stories and recreate strange universes without any human protagonists,the Little Art Seeker loved the one representing a lady's bag fallen on the ground during a theatre performance.
After serving in the war, in 1945 Penn returned to his work at Vogue.To infuse the magazine with culture and to boost his career, his associate the art director Alexandre Liberma, asked him to make a series of portrait of personalities .
At that time Penn was not thirty and tried to find a way to direct the sessions with his prestigious guests. He found that cornering them between two angled stage flats was an effective way to control the interaction and amplify their responses.
Another schema Penn used was an old carpet tossed over boxes.This minimalist setting gives to the sitter more intensity .By 1948,these incredible portraits had made Penn's glory.
Once ,Penn had made his way with portraits,his associate who considered him a little bit as "a street salvage" asked him to buy an evening jacket and to attend the collections of haute couture in Paris. He preferred to work in an intimate studio.For the 1950 collections ,a Paris studio with no water or electricity was found as well as a theatrical curtain that served as a neutral backdrop.In this Parisian studio ,Penn realized gorgeous pictures of the Parisian fashion life.
He met a model,Lisa Fonssagrives ,a former dancer having a gift for posing and their collaboration gave way to a very beautiful suite of pictures.
In November 1948, Vogue sent Penn to Lima ,Peru, for his first fashion assignment on location.After having made a few interesting portraits with Jean Patchett, he traveled alone to Cuzco, the splendid city high in the Andes.There at a local photograph whose studio was rent for the occasion, Penn realized in three days hundreds of portraits of inhabitants from ,nearby villages , all wearing their traditional woolen clothing.Behind these portraits we realize the psychological work made by the photograph and his humanist touch giving us glimpses of tenderness and respect for the people of the world.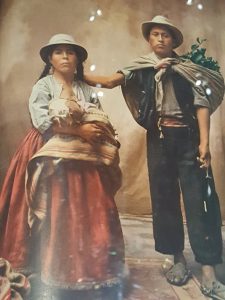 In July 1950,while photographing the couture collections for Vogue in Paris,Penn began a series of portraits of the small trades, a series he will continue in London and New York.The small trades became a very important part of his work.On a neutral backdrop, he photographied street vendors and artisans with the same light he had used for his portraits of celibrities.The Little Art Seeker adored "les petits métiers de Paris" and their cheekly humour.
During the 1950s and earlier 1960s, Penn shared his time between photographing celebrities and dedicated himself to advertising work and fashion.Very much concerned by the rendering of the light ,he studied very closely the art of the great painters such as Goya, Toulouse -Lautrec and Daumier.To obtain the beautiful portraits he offered us during this period, he gained his models'trust by meeting them around a cup of coffee and after knowing them better managed to capture the essence of their beings.The exhibition displays a range of great figures of these prolific years and their intensity of their gaze is really impressive.The play on light and shadows adds to the mystery and poetry surrounding the sitters.
As a specialist in still lifes, Penn was interested for a moment in cigarettes .His still lifes representing the remnants of a society in which smoking was shared by all the social classes without any conscience of the damages it could produce over the human body,,are beautiful and puzzling.
During 1975 and 2007, Penn produced other major series.One of them being the one around decaying flowers.For him , there was an imaginative world in the petals of a flower .The Little Art Seeker loved the series of faded flowers .Each of them being a small part of the universe and even faded are still beautiful.
The last part of the exhibition displays a very intereseting series of portraits betwwen the 1960s to the first decade of the twenty first century.Penn studies the theme of the futile vanities of life as he's approaching death and his pictures have brighter tones many of them showing the great creators of these creative years.
This exhibition is just amazing,so if you have a few hours to spend in a museum in Paris visit it. The Little Art Seeker recommends it!