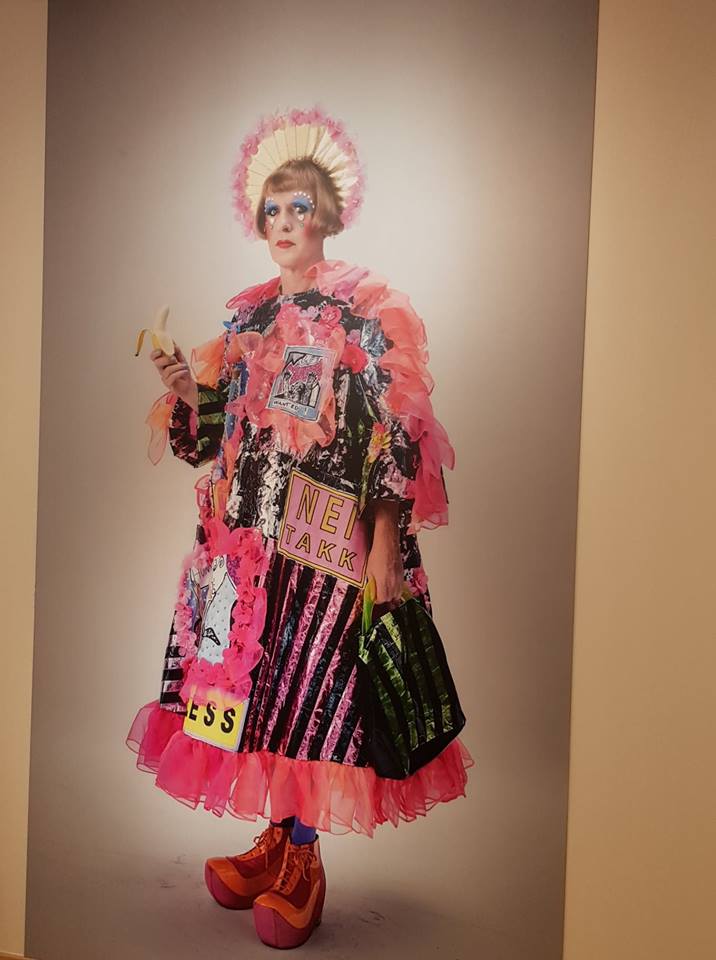 Grayson Perry.Monnaie de Paris.19.10.2018-03. 02.2019
After many months,the Little Art Seeker is back with a genuine exhibition,dedicated to an English artist, Grayson Perry,at la Monnaie de Paris.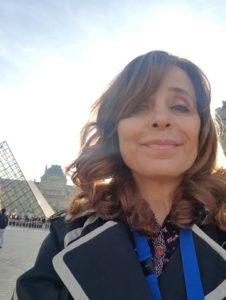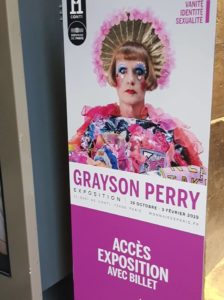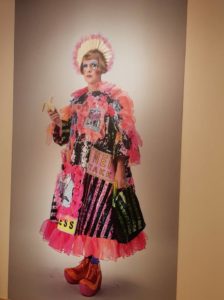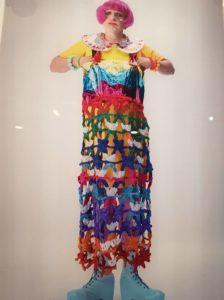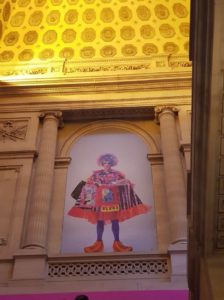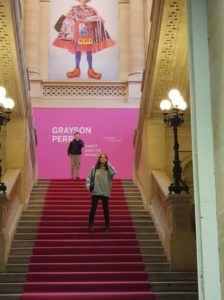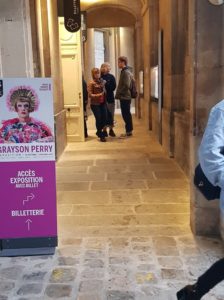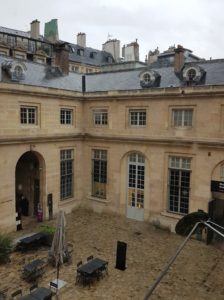 A real artist,Grayson Perry questions the definition of gender and the notion of Identity .In his work,he tries to go beyond the appearances and wants to break the limits between the masculine and the feminine.
His ideal society has no norms and is freed from the traditional gender roles.He asserts his rights to be different and illustrates,his desire of being an artist and a being who tries to be different from the stereotypes imposed by the society.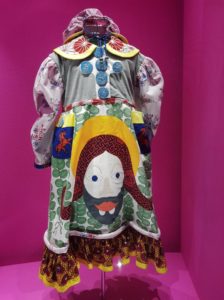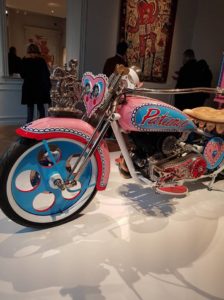 According Perry,men have lost their power and their privilèges have diminished with the loss of their role of head of the family and the increasing unemployment.
In addition, male dominance based on physical and moral strength has resulted in anger and frustration.For Perry, the new man should take advantage of his fragilities and express his feelings instead of hiding them.
The hero of his exhibition is his teddy bear Alan,who is represented as a hero,because during his childhood he helped him to face difficult times.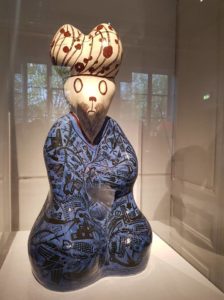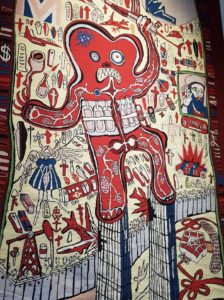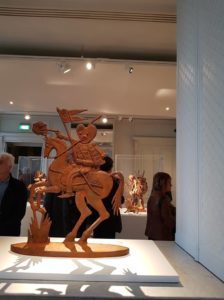 Perry,discovered Pottery very early ,and the exhibition displays a series of vases,on which he reveals his desire of masculine and feminine both coexisting,and also his interest for the British people and its lattest desire to abandon the European Community.
The little Art Seeker,loved  his series of vases ,inspired by many trends of Art history.From Marie -Antoinette to the latest trends in fashion,passing by the artist selfies dressed as his feminine double:Claire.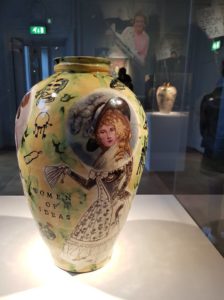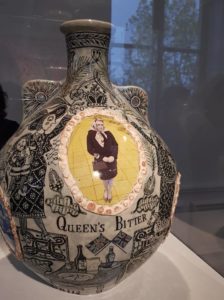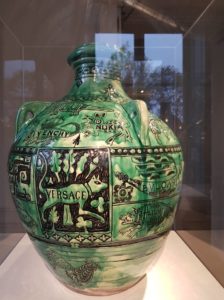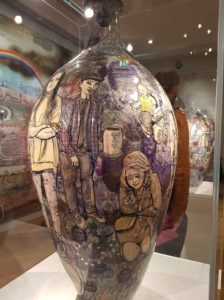 Grason Peery has been working with tapestry since 2009.His works show the peculiarities and eccentricities of life in modern Britain.In one cycle of tapestries,he imagined the life of a character from Birth to death,named Tim Rakewell.His story shoxs the evolution of the modern English society and its desires for progress but also the taste for narcissism of our desire to show our individiuality in a society ruled by images.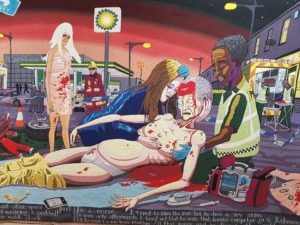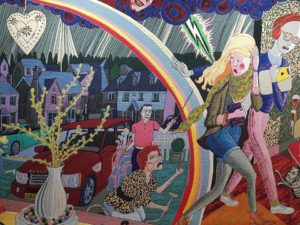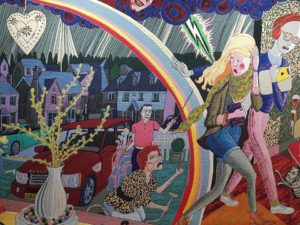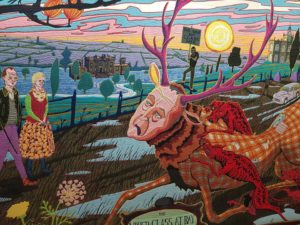 So if you want to discover an incredible artist and discover the way ,he defies conventions,run to see this beautiful exhibition in Paris.The little Art seeker warmly recommends it!
See you soon in Paris!
Caroline!